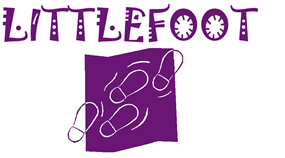 Littlefoot Club is our friendly parent and toddler group open to the whole community. It provides a safe friendly environment for children and their carers to meet and have fun together!
There's a range of quality teas and coffee, juice, biscuits and other nibbles. We have a very wide range of toys.  Littlefoot a great place to meet people.
We have two large rooms, one of which is used as an inside playground with plenty of ride on toys. There's also a craft room with a variety of craft activities from week to week.
Littlefoot meets during term time on Wednesday mornings from 9.00am (just after the school run!) to 11.30am at our Church Centre.   Cost is £1.00 per family