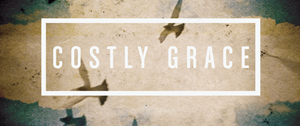 Reading: Psalm 5:1-3
Listen to my words, Lord,
consider my lament.
2 Hear my cry for help,
my King and my God,
for to you I pray.
3 In the morning, Lord, you hear my voice;
in the morning I lay my requests before you
and wait expectantly.
The morning prayer determines the day. Squandered time of which we are ashamed, temptations to which we succumb, weaknesses and lack of courage in work, disorganisation and lack of discipline in our thoughts and in our conversation . . . all have their origin most often in the neglect of morning prayer.
Psalms
Thought
We might say that worship and prayer is a matter of mood: we must wait until the mood strikes us. And then we often wait for years – perhaps until the end of our life – until we are once again in the mood to be worshipful. This is a great illusion. It is all well and good to let worship be a matter of mood but God is not a matter of mood. He is still present even when we are not in the mood to meet with him. Faith, as in art and science, needs times of sober work and practice. Interaction with God must be practiced; otherwise we will not find the right tone, the right word, the right language, when he surprises us. We must learn God's language. And we must work at it, so that we will be able to talk with him.