Ministry amongst children and families is a very important part of the life of GBC.
We seek to ground our ministry to children and families in the same values we share elsewhere at GBC: Love God | Love Each Other | Make Disciples.
We do this by providing children with a place to worship God, a time where they enjoy each other's company, and an opportunity to grow in their faith as well as share it with their peers.
Summer Holiday Club

The Explorers' Holiday Club is organised by Godmanchester Baptist Church and takes place each morning from 9.30am until 12.30pm at Godmanchester Baptist Church during the week 3 – 5 August, 2016.
Find out what it means to be a follower of Jesus. There will be lots of fun activities such as games, craft, music, stories and much more! The club includes a snack break so please ensure that you give accurate allergy information.
Sunday Mornings

Our children's programme on Sunday mornings is called Kids Kingdom and is for children in Years 1-6. We also have crèche and Reception age groups. [More details].
 Midweek activities


Explorers is a club for primary school years 3, 4, 5 and 6. The club meets on a Thursday evening at 6.30pm until 7.45pm. [more details]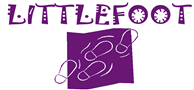 Littlefoot Club gives Mums, Dads, Grans, Grandads and carers, who are looking after under 5s, a chance to meet and chat while their babies and toddlers play in a safe environment. Each week we have a variety of toys, craft or messy play, singing, drinks and biscuits. [More details].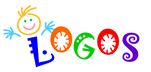 Logos is the Christian Union at St Anne's. Daniel Beckett heads this up and he also leads school assemblies at St Anne's and Godmanchester Community School.